The Art and Science of Brewing ™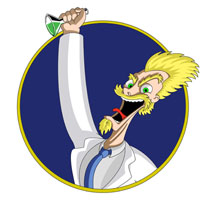 Mad Scientist Brewery was founded in 2002 with the ideal of creating the absolute top quality beer in the US. The goal of the brewery is to provide this beer to a limited geographic area to preserve the fresh qualities of the beer. Traditional techniques and styles mixed with modern brewing science to create the best there is.
2007 - We are licensed and in production with delivery to our exclusive bar and reseller for distribution to our local area, for now....
Art
+ Science
Beer ™